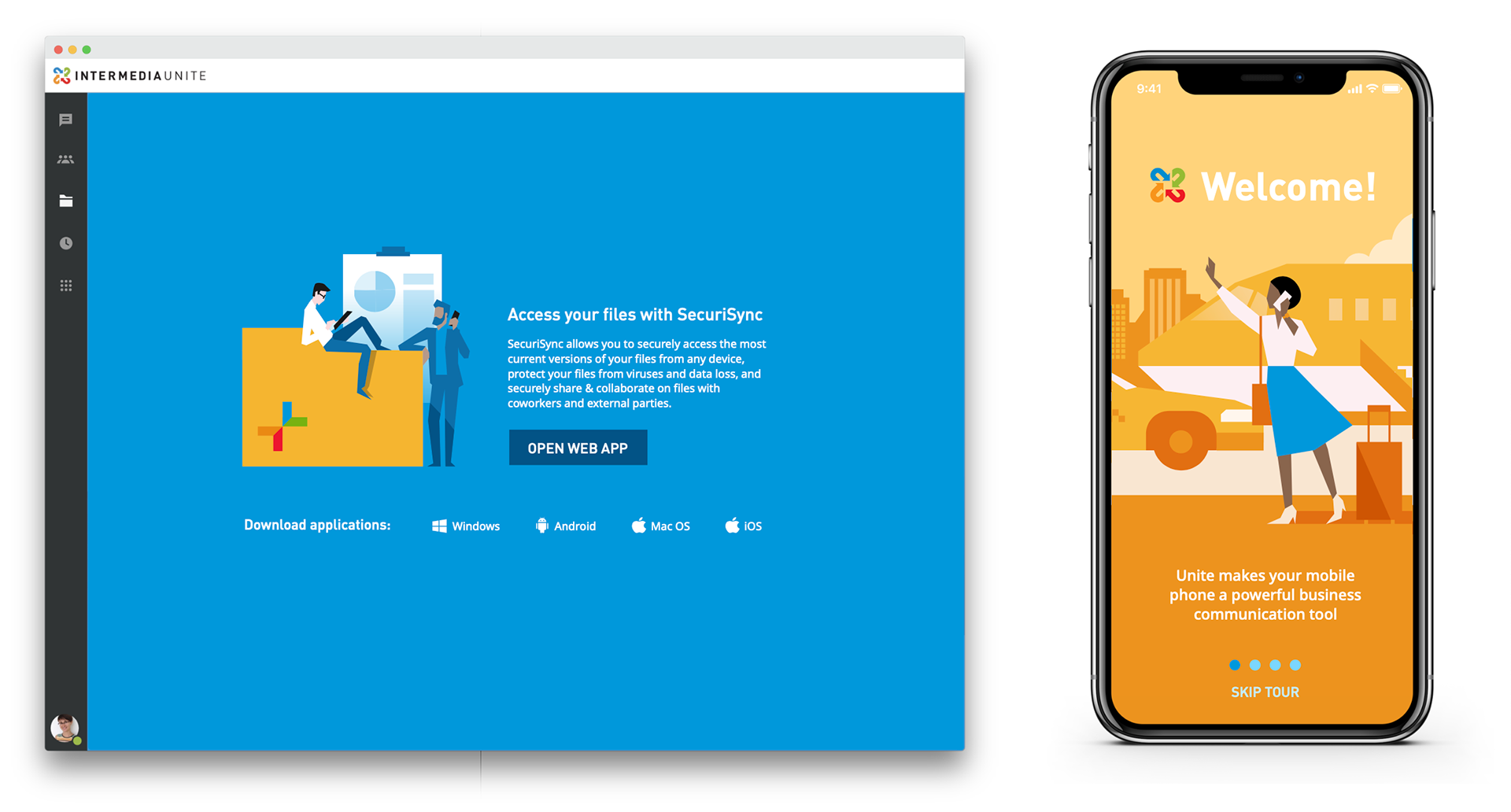 Unite by 
Intermedia
 is a unified communication and collaboration tool for small and medium businesses. The product includes various features like Calls, Chats & SMS, Cloud storage, Conference calls, Webinars, etc.
- Leading a team of 7 UX/UI designers working on Unite, Intermedia's flagship product.
- Redefining the design process in order to increase throughput and reduce rework;
- Lead and conduct different qualitative and quantitative research initiatives that helped identify and remove key interaction pain-points, which helped improve product quality;
- Consolidating different siloed research streams and knowledge bases into a single data source, accessed and updated by a diverse group of stakeholders, facilitating a shared understanding of our product goals, features, and users;
- Enabling my team to deliver the right assets at every stage of the design process, including IA, user research, usability testing, and low- and high- fidelity wireframes.