Throughout my role as a UX/UI designer/Developer at Lasmart, I accomplished at least fifty projects where the main focus was data visualisation. I wanted to combine all this experience gathered over two years into one short section. Stakeholders of these projects were top management of retail companies, different segments of the Russian government, and big companies such as Subway and Megafon (largest Russian mobile phone operator).
My responsibilities were pretty varied: to communicate with stakeholders to understand their "pain" points and their needs, visualize the data and code it (HTML/CSS/JS/SQL).
Firstly, we tried to formulate what kind of problem this dashboard or system may fix. Here are some examples: 
- Top managers of retailers know information about sales from rough data in their system or managers' reports. It is complicated to get a whole picture of the business. They also want to track special business metrics which their employees calculate for them on request (using Excel).  
- The merchandiser goes through all his stores with a tablet where he makes notes about what kinds of products should be bought. Very often, there are other merchandisers who do the same job. They all spend a lot of time adding required products and the final data is badly structured and says nothing. It just provides rough numbers.
After we formulated requirements for the system, we started prototyping to make a visual representation of the future system. It was easy to validate all hypotheses that I had, as we closely communicated with stakeholders/users during the whole design process.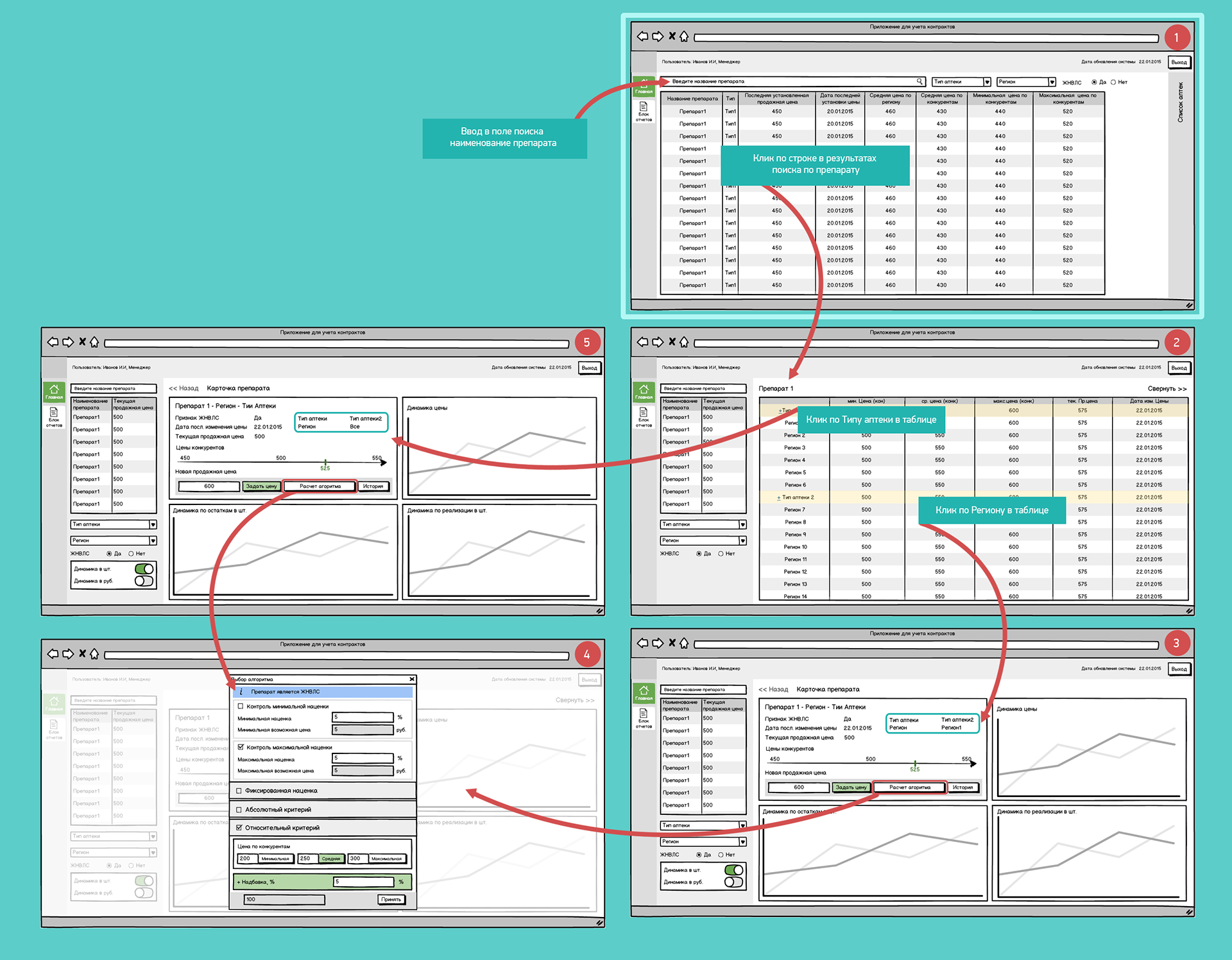 The process between wireframing and final design was long and iterative. We generated new ideas and threw them out again and again until everybody (including developers) was happy.
A dashboard to track sales, stocks, revenue, KPIs, and make custom reports. I was responsible for UX and UI.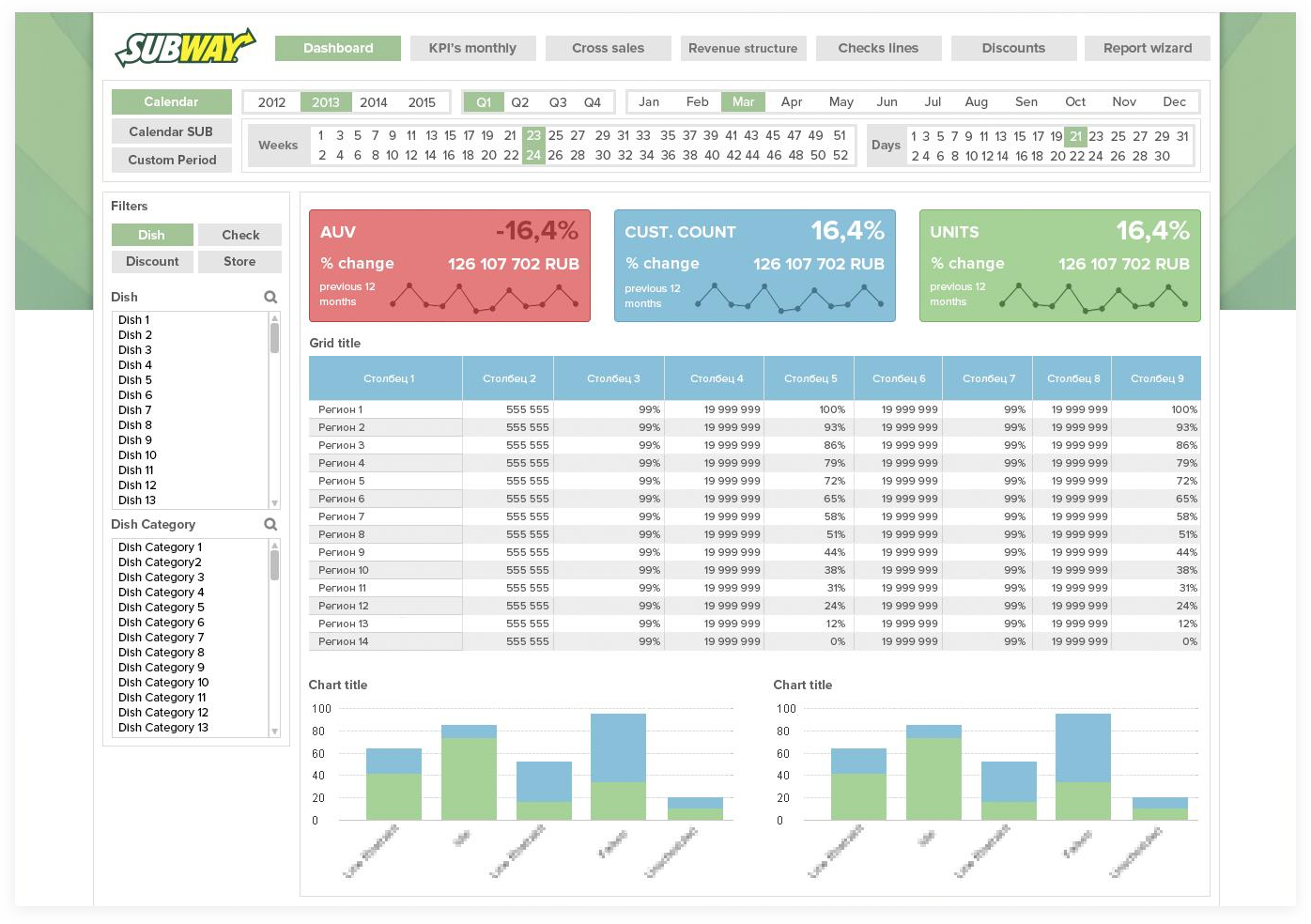 An application that allows the tracking of stocks in different stores of retailers. It can be used by a merchandiser for his work. I was responsible for UX, UI and Front-End development.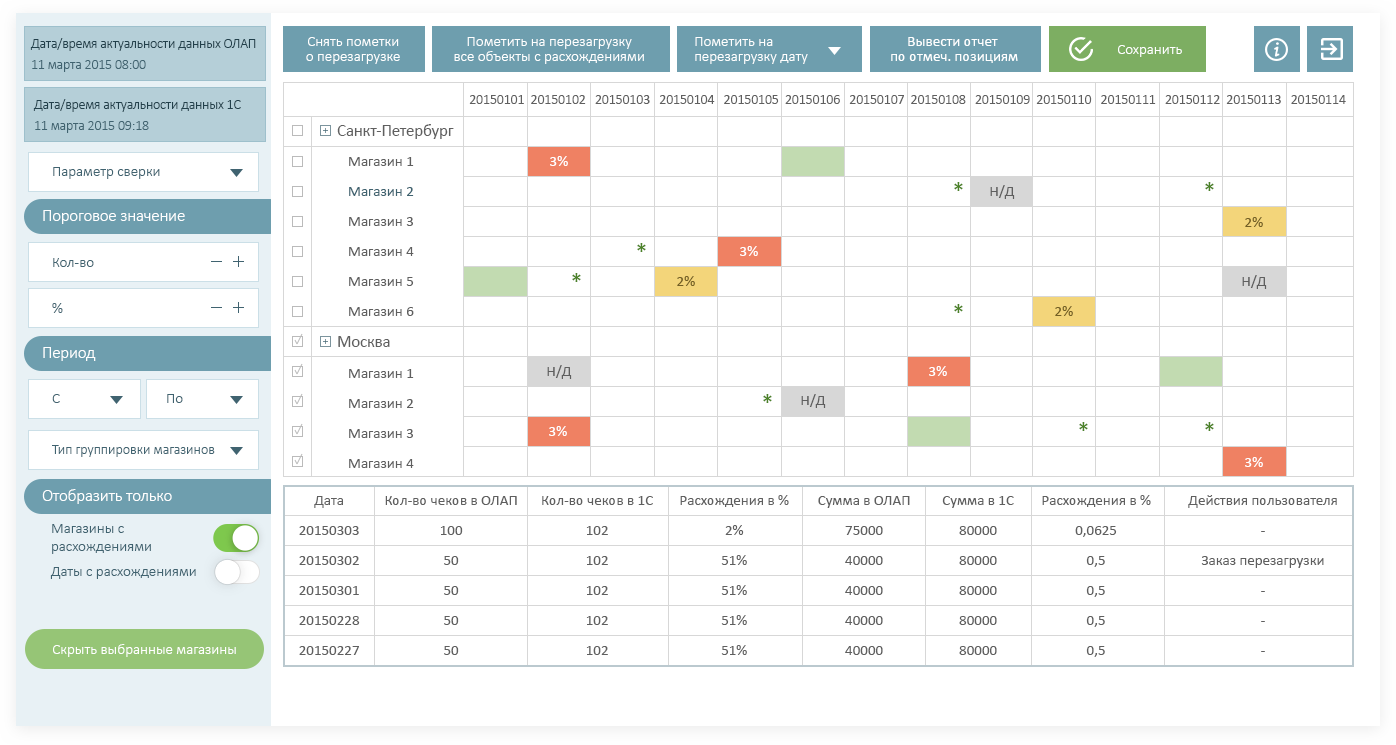 Borshevik tracking for Government
A system to allow the Russian government to track how incredibly dangerous plants (Borshevik) spread, for the purposes of controlling its population. I was responsible for UX and UI.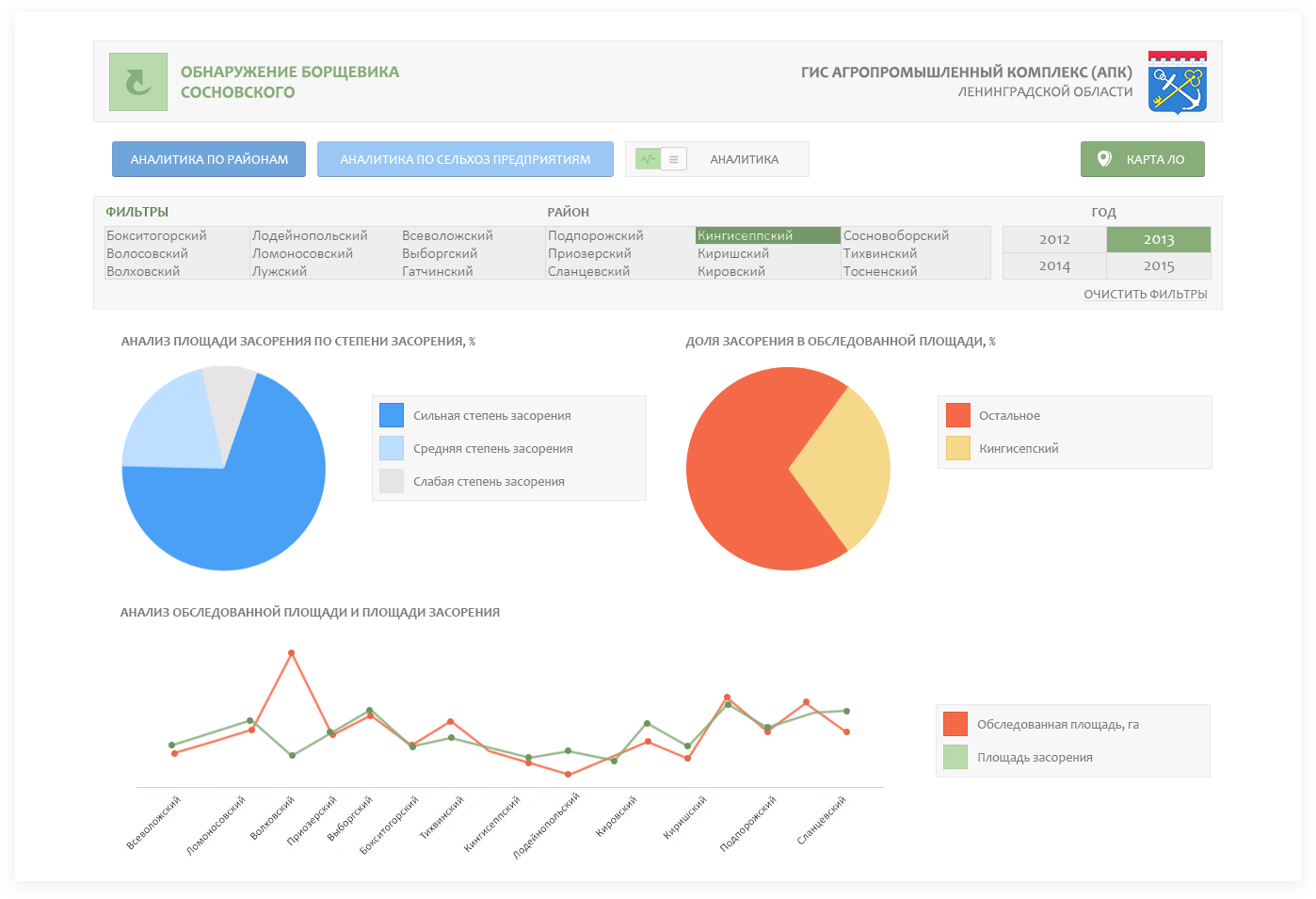 A Lasmart product that was made from scratch. It allows the tracking of discounts through all retailers. I was responsible for UX, UI and Front-End development.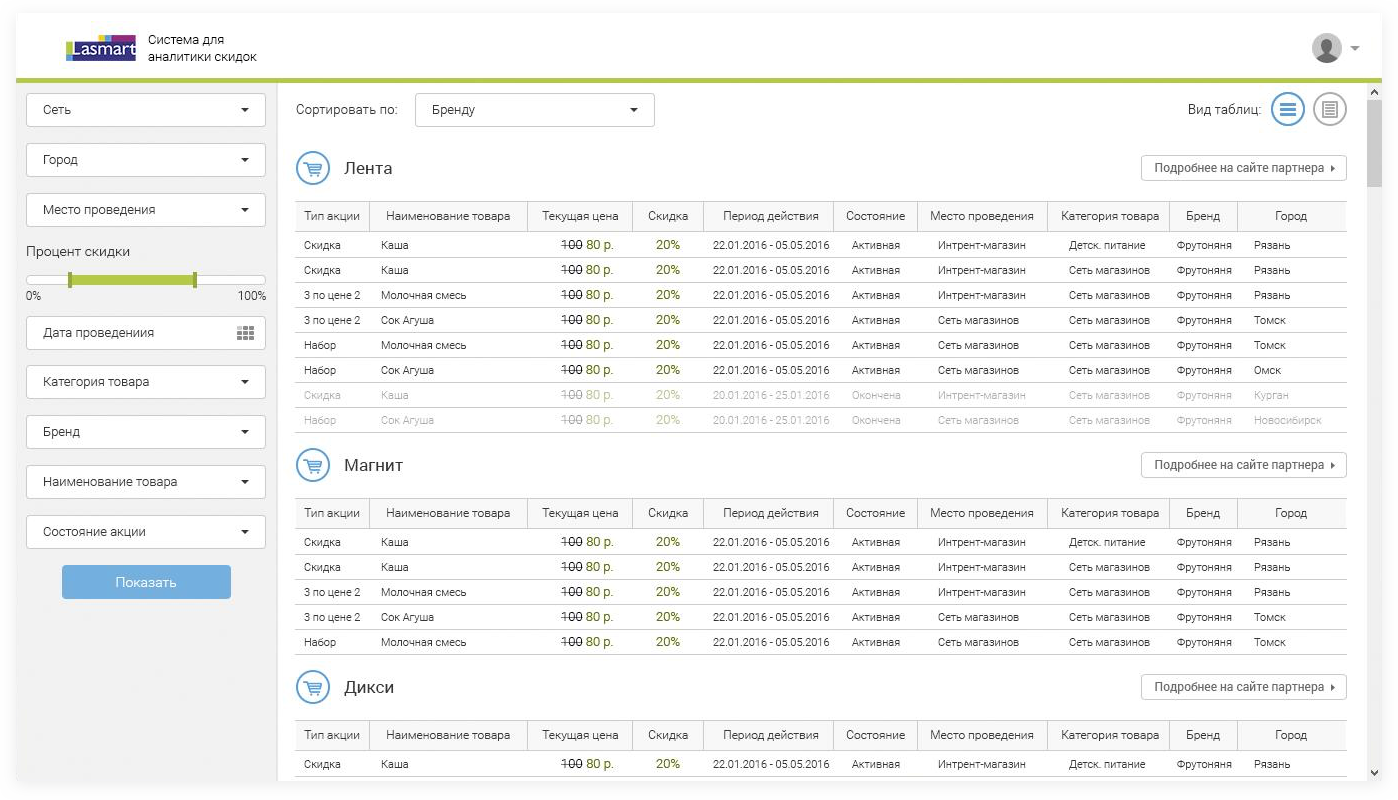 Agriculture analysis for Government
A dashboard that allows one to track how agriculture changes with time. I was responsible for UX and UI.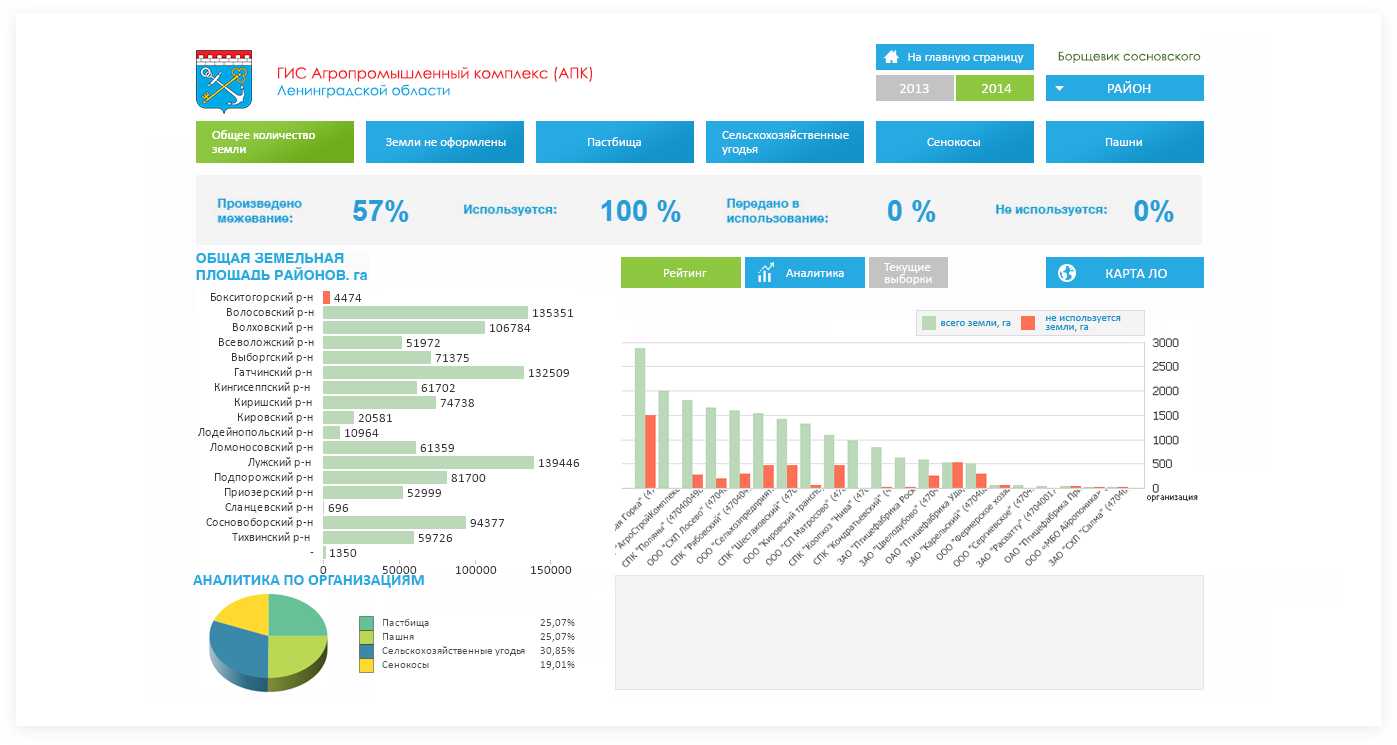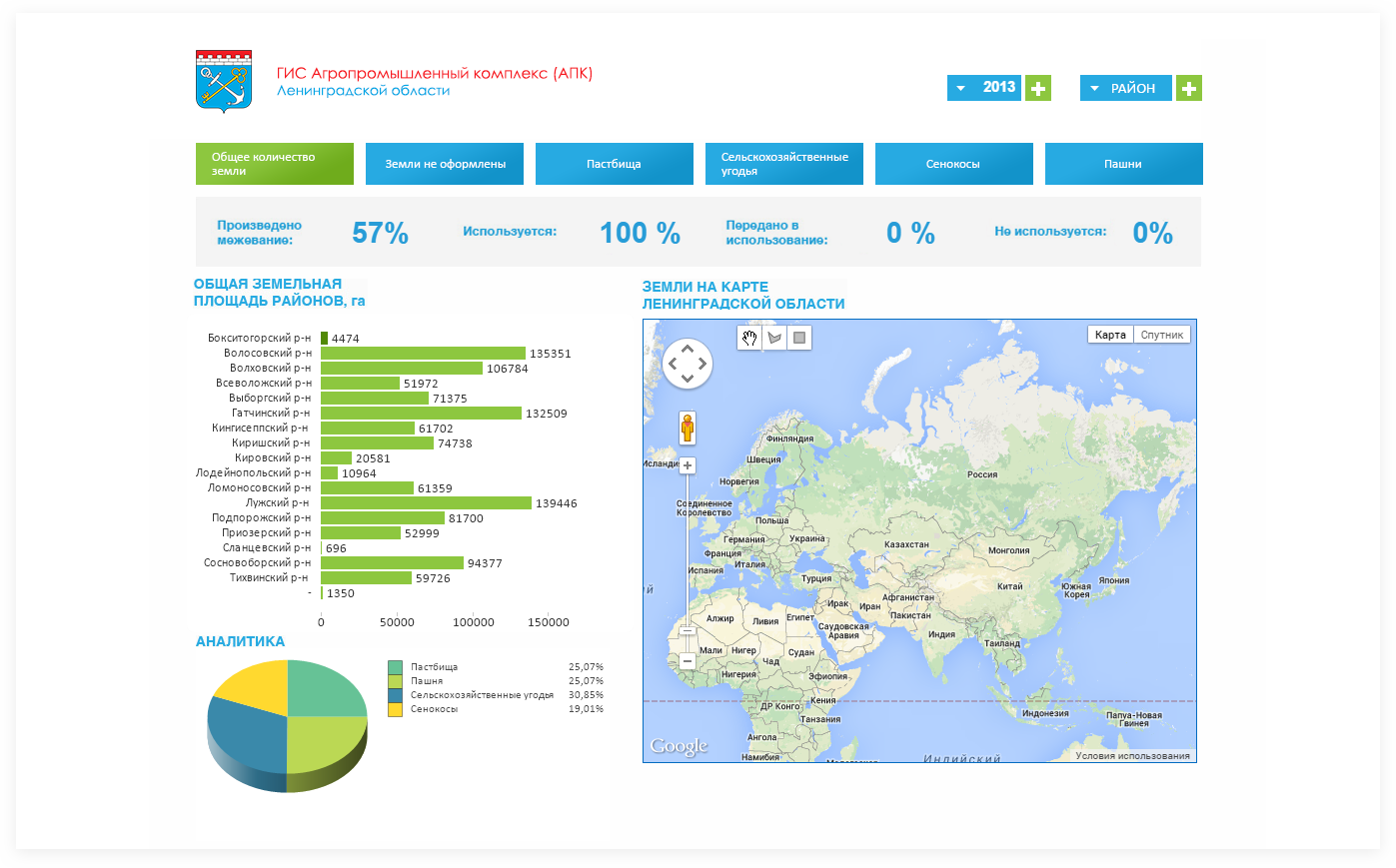 A dashboard to track sales, stocks, analytics, and make custom reports. Developed using QlikView technology (this is the reason why it's a bit mmmm ugly) but it solves defined problems perfectly. I was responsible for UX and UI.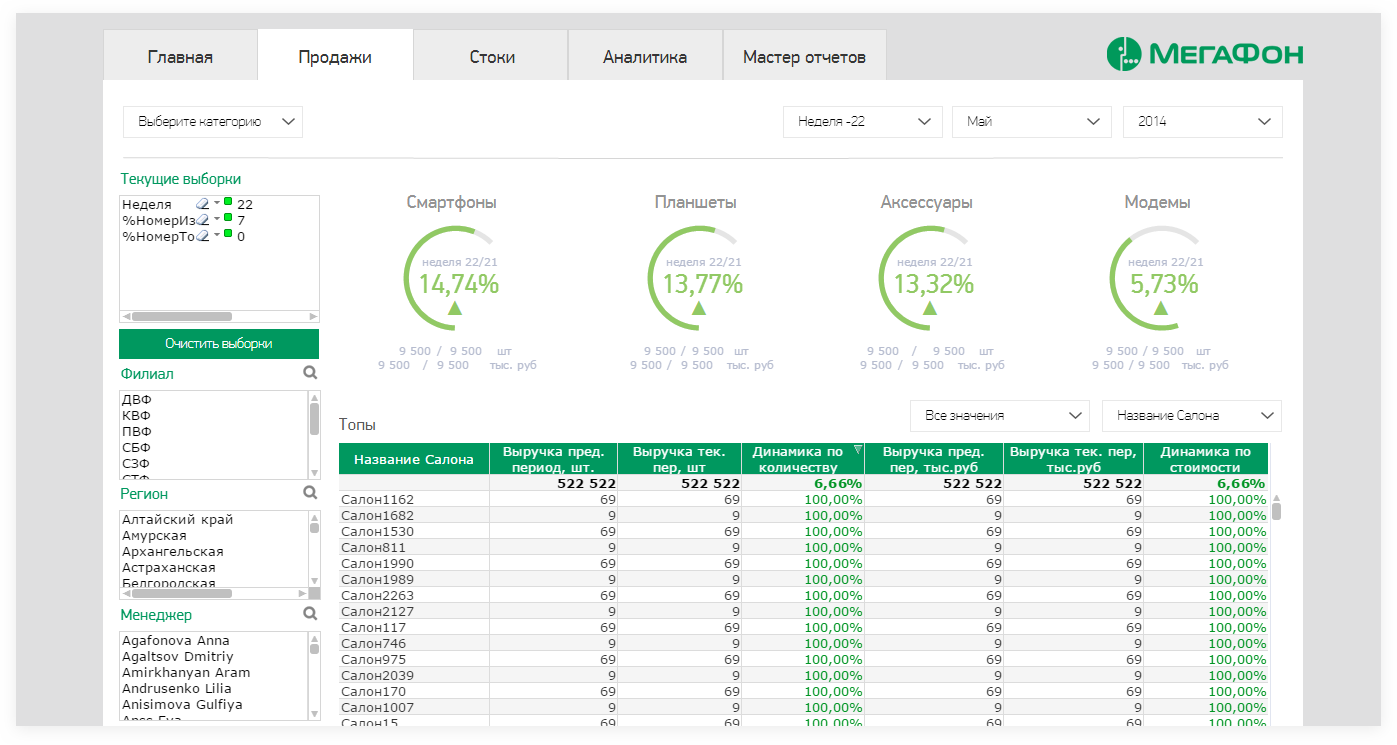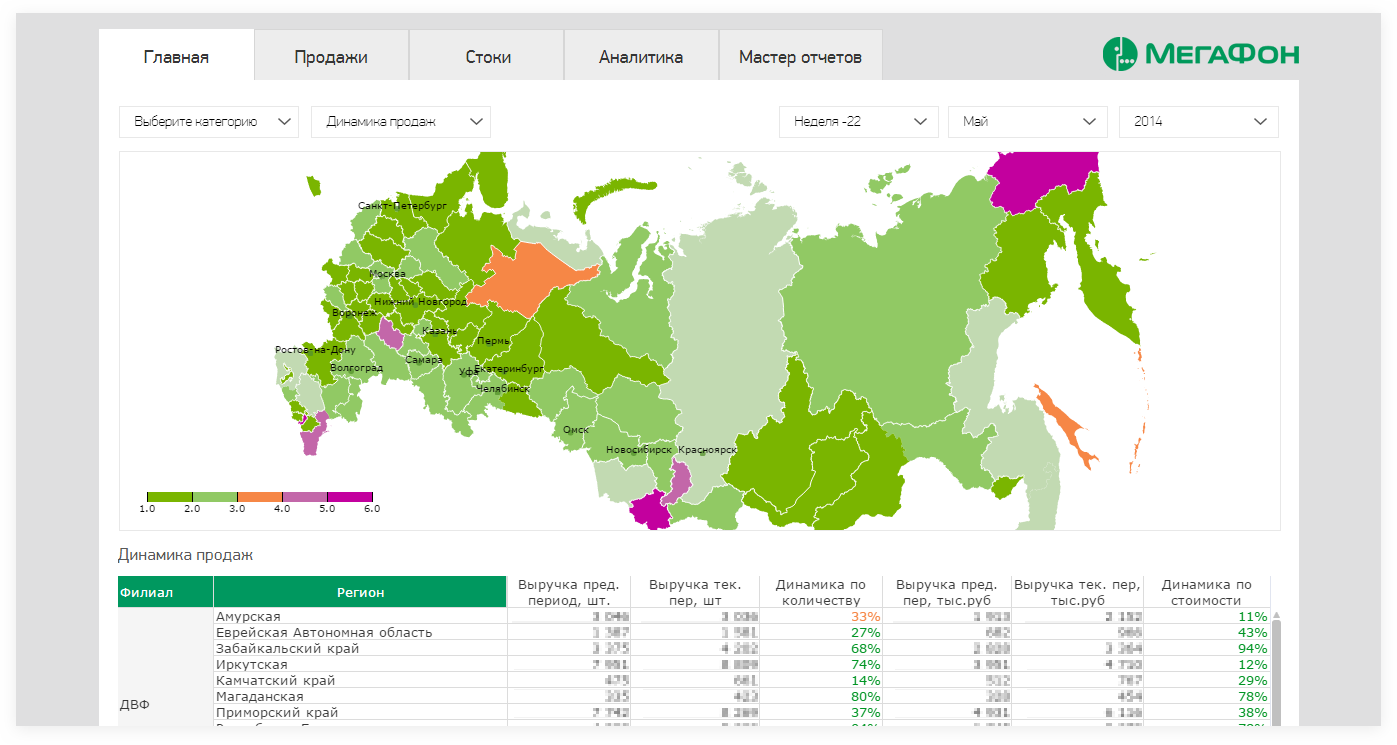 RDS, which is a product of Lasmart's for retailers. It allows you to load your data to the system and to create custom reports straightaway. The product already existed when I arrived. I was responsible for UX and Front-End development.